---
Current issue Volume 42, Number 1, 2023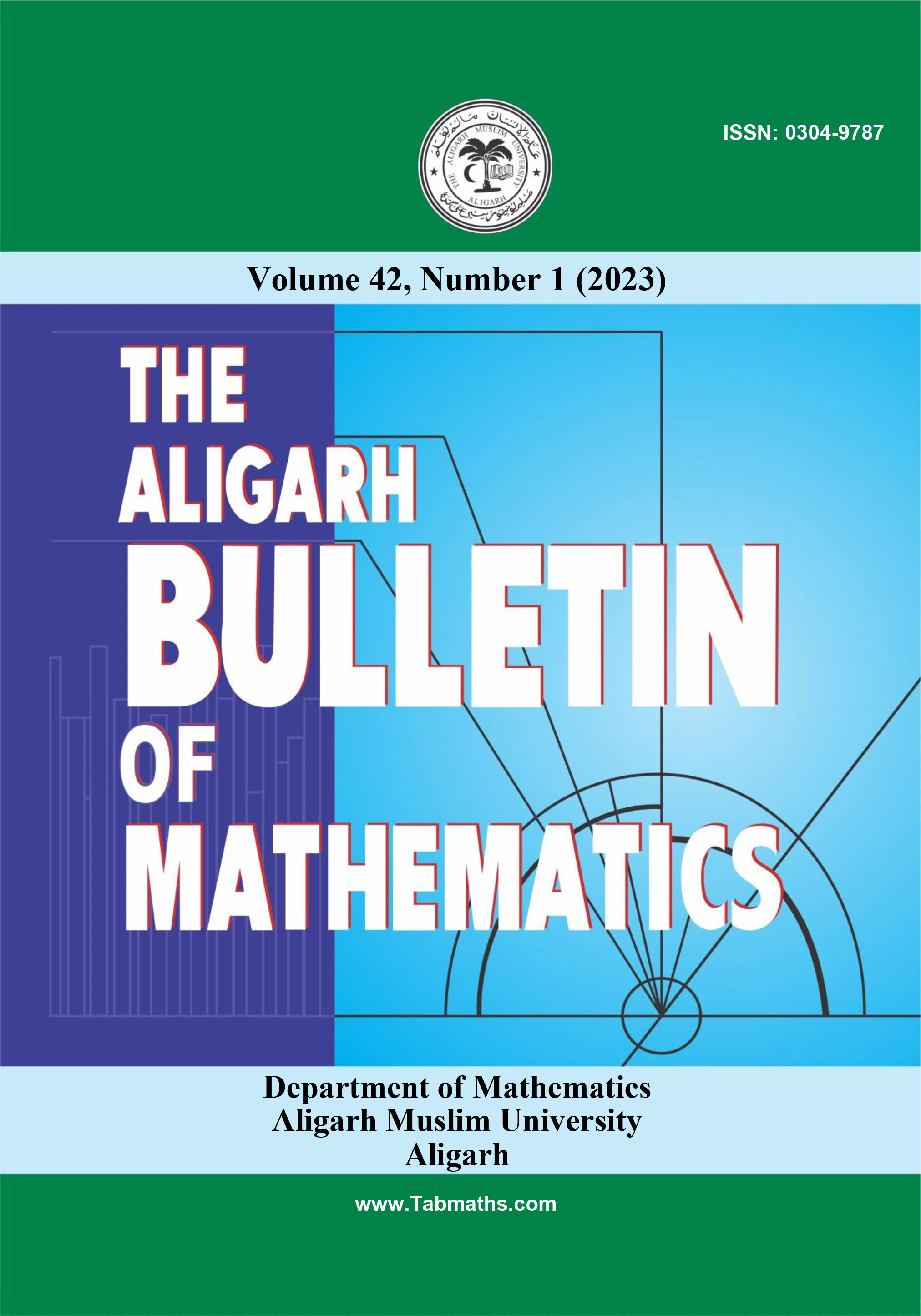 | Title | Author | Download |
| --- | --- | --- |
| Zero inclusions and zero free regions for kakeya type polynomials | B.A. Zargar, M. H. Gulzar and Tawheed Akhter | |
| Poloid and Monoid | Hasan Keles | |
| Numerical solution of linear Emden Fowler Equations using collocating method | A. O. Adesanaya, J. A. Osilagun, and O.O. Aduroja | |
| The total of a module with respect to multiplicative-semiprime subsets | E. S. Cayhati and I. E. Wijayanti | |
| Complex valued dislocated metric spaces and fixed point theorem for pair of contractive maps | Surendra Kumar Tiwari, Suresh Kumar Sahani and Bindeshwari Sonant | |
| On symmetric n-derivations in c*-algebras | Shakir Ali, Mohammad S. Khan, Vaishali Varshney and Naira N. Rafiquee | |
| Numerical method for the solution of volterra-fredholm integro-differential equations | Yousef Jafarzadeh | |
| A projection computational technique for the solution Volterra-Fredholm integro-differential equations | A. A. Victor, M. O. Etuk, C. Y. Ishola, A.O. Oladapo, M. O. Ajisope, and M. T. Raji | |
| Some multi figurate numbers in terms of generalized Fibonacci and lucas numbers | Ahmet Emin | |
---
"The Aligarh Bulletin of Mathematics"(TABMATHS) is a peer-reviewed international journal, published by the Department of Mathematics, Aligarh Muslim University, Aligarh. It is devoted to the publication of original research and excellent survey papers in all areas of pure and applied mathematics. All articles will be examined by at least one anonymous Referee. Typically, one volume is published each year, and each volume consists of two issues. All digital contents starting from first edition of 1971 are available online.
Abstracting and Indexing : - AMS MathSciNet (Mathematical Reviews) - Zentralblatt MATH - UGC-Care Listed - Google Scholar - Research Gate
All efforts shall be made so that TABMATHS become indexed in ISI Web of Knowledge and other key abstracting services and indexing databases.
News (December 2018): TABMATHS has been selected as a Reference List Journal in the AMS Review/MathSciNet Citation Database starting from the papers published in 2000.